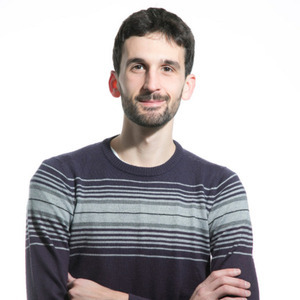 Miquel Duran Frigola
Special guest
Miquel's research interests lay at the intersection between drug discovery and large-scale biological data analysis. During his PhD studies and early career, Miquel developed several in silico methods, producing scientific publications in a broad range of topics, from theoretical chemistry to cell-based data analysis. Along this process, he has worked at IRB Barcelona, the Massachusetts Institute of Technology (MIT), Tel Aviv University, ISGlobal-CISM (Mozambique), CIDRZ (Zambia) and H3D (South Africa). Currently, Miquel is Lead Scientist at the Ersilia Open Source Initiative. With Ersilia, he hopes to apply his data science skills in underfunded settings such as research institutes in low- and middle-income countries.
Miquel Duran Frigola has been a guest on 1 episode.
April 18th, 2022 | 30 mins 18 secs

Rayya is here to explain the digital incubator she's been building and how it works, introduce five of the teams they've been working with this year, and we'll learn more about the six projects.