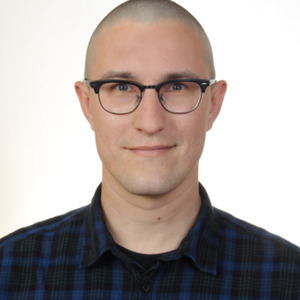 Stephan Druskat
Special guest
Stephan is a doctoral researcher in computer science at the German Aerospace Center (DLR) and Humboldt-Universität zu Berlin, and a fellow of the Software Sustainability Institute. He has a background in English and German literature and linguistics, but has quickly realized that the software part of research is more to his liking. He has subsequently worked as a Research Software Engineer in linguistics for about a decade before switching fields to do research on research software sustainability with a focus on software citation. In the Digital Infrastructure Incubator, he is developing a governance strategy to sustainably support the Citation File Format project.
Stephan Druskat has been a guest on 1 episode.
April 18th, 2022 | 30 mins 18 secs

Rayya is here to explain the digital incubator she's been building and how it works, introduce five of the teams they've been working with this year, and we'll learn more about the six projects.